Top 5 activities to do for Date Night
Top 5 activities to do for Date Night
Creating a special atmosphere for your loved one can be challenging. While candle-lit dinners and heart-shaped chocolates are nice, they're a bit too overplayed at this point. The media pushes new and more over-the-top ideas every year. This pressure has led to some couples settling for sub-par experiences that aren't worth the expense. We've listed five of the most unique and genuinely enjoyable activities to spice up your life and create a lasting memory that you and your significant other will cherish for a lifetime. – Top 5 activities to do for Date Night
Pay a Visit to Nordik Spa-Nature
Is there anything more romantic than a relaxing and invigorating Scandinavian spa experience? If you're close to Ottawa, Ontario or don't mind a small trip then this could be perfect for you. The Nordik Spa is situated in Old Chelsea, which is a mere 15-minute commute from Ottawa's downtown. The spa boasts several thermal pools, saunas, steam rooms, private massage areas, and much more. Besides the amenities, the hilltop location could be just what you and your loved one need to feel surrounded by nature's bounties.
If you're looking to extend the relaxation and romance, there are private lodges on the property and rooms available at partner hotels. An extended day will allow you and your significant other to enjoy a full day of relaxation while also getting to experience the interesting Aufguss Ritual. This involves an intense sauna session, infused snowballs, and an Aufguss master who will perform an elaborate dance. If this doesn't appeal to you, you can book a Banya or massage treatment instead.
Consider Going Storm Watching
While you might not like winter when you're alone, storm watching with your loved one is something worth trying. Tofino, located on Vancouver Island BC, has become popular for just this. It is still worth a visit in the summer months, but Tofino has a unique winter feature; Pacific Ocean storm season. The storm-watching season is at its height between December and February making it the perfect place to take your loved one. After all, there is nothing better than staying safe and warm beside a fire with your loved one while watching a storm raging on the ocean.
It also gives you loads of time to bond, take advantage of great room service or even engage in some competitive and interesting gaming on Rizk Casino Canada.
Book a Room at the Ice Hotel
Despite the common misconception that everyone's dream destination is a tropical getaway, Canadian residents have found innovative and romantic ways to spend the holiday with their S.O. The Ice Hotel in Quebec City is a perfect example. The hotel is redesigned and rebuilt each year completely out of ice, making sure that no two visits are the same and guests have a unique experience. As a date night getaway, the Ice Hotel has deluxe packages on offer that include a themed suite complete with fireplace, a bottle of champagne served in ice glasses and a private sauna and hot tub under the star-dotted skies.
Chase the Northern Lights in Yellowknife
If your loved one would love to see the Northern Lights, but Scandinavia is not on the cards, don't fret. A Canadian North-West Territory called Yellowknife is well worth the trip and is considered to be a great spot for seeing the Northern lights. Not only is the destination ideal for viewing aurora borealis, but so is the time of the year. There are several heated viewing sports in the Aurora Village but if you're keen on something more adventurous then you can join an Aurora tour.
While there is no guarantee that the lights will show, there are more than enough activities on offer to make the region worth a visit.
Experience Niagara on the Lake
Situated a few miles from Niagara Falls, Niagara on the Lake is a quaint and historically idyllic destination. It's also surrounded by wine country, making it the perfect date night destination. However, even if you or your loved one doesn't drink wine, there are still many great activities in store. The town is filled with horse-drawn carriages, theatre plays, and charming little hotels and boutiques.
With these great suggestions in mind, there is no need to panic about how to treat your loved one, especially since there are tons of unique things for couples to enjoy.
Top 5 activities to do for Date Night
Also Read :
Top 5 activities to do for Date Night
Did you like this article ? Share and comment!
You may be interested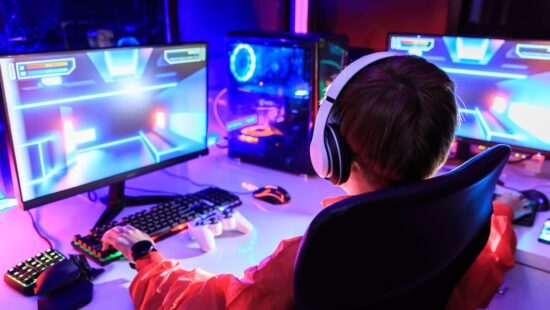 Fun
31177 views
The Most Popular and Developed Cyber Sports Games
Palam
-
21 November 2023
The Most Popular and Developed Cyber Sports Games Esports have rapidly gained popularity in recent years, evolving into a mainstream form of entertainment. With a multitude of…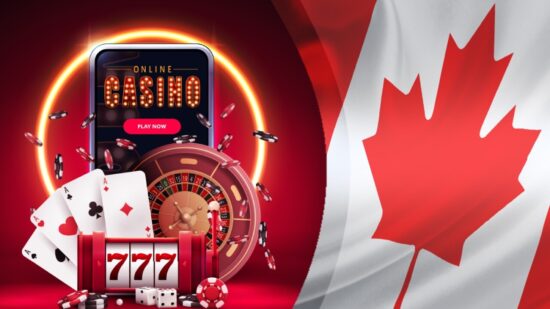 Most from this category