Top 10 – Best free image and photo sites
Top 10 – Best free image and photo sites
You have just created a website, or a blog, but, you are missing this little something that will make your site attractive, captivating, attractive. A bank of free images, and above all royalty-free. Because you do not yet have the means to afford a paying bank. And, in addition you do not want to be illegal as long as there are also image rights, even on the web. In this article you will find the TOP 10 of the best free and royalty-free image sites. Top 10 Best free image and photo sites
To avoid having to face a rather constraining dilemma: where to pay or how to grab photos, we have worked hard to select the best free and royalty-free image sites for you. What is commonly referred to as image banks. Because we are aware that finding a free image, appropriate and good to use is not easy.
Image rights, what exactly is it?
In fact, image rights vary depending on how you are going to use the image. If you only want to publish a photo on a non-commercial site, you can use all of the images under a creative commons license (CC) by citing, at a minimum, the author of the photography.
However, if you wish to make changes to the photo, or market a product or service including this image, you should imperatively use a photo with the Creative Commons BY license and mention the author of the image.
All of the image banks we have selected for you are licensed under CC – BY; therefore, you have the freedom to do what you want, without forgetting to mention the owner of the image each time.
10 – Life Of Pix
The LifeOfPix advertising agency in Montreal provides you with a collection of three hundred and thirty high-definition, royalty-free photos. This image bank is updated every week with new images, to download for free.
You can access the photos in the gallery, through eleven subjects such as: texture, office, city, etc.
Website : https://www.lifeofpix.com/
9 – Startup Stock Photos
The Startup Stock photo image bank offers eighty-two royalty-free images, focusing mainly on the world of startups. However, the recurrence of image updates is unknown.
However, if you want to be up to date by being informed of new photos that the image bank adds for free, subscribe to the RSS feed.
Website : http://startupstockphotos.com
8 – GratisoGraphy
This royalty-free image bank remains fairly original. Indeed, its owner, photographer Ryan McGuire has always sought to surprise, to astonish, by putting on his site each time quite extravagant images, quite unusual, but of high quality. Although offbeat, facetious and completely unusual, these HD images retain their aesthetic dimension!
If you are looking for something new and wacky, these are the photos you need! So go ahead for GratisoGraphy and take a look at the following address:
Website : https://gratisography.com/
7 – PicJumbo
PicJumbo's royalty-free image bank offers 14 categories of free images: Nature, Fashion, Technology, Architecture, etc. Each day brings a new batch of sublime, high-definition images that you can download for free.
As the choice is quite wide and varied, everyone could find what they are looking for and find the rare photo, which is always free to illustrate their site or pages.
You can post your email to be notified of updates.
Website : https://picjumbo.com
6 – Unsplash
Unsplash is undoubtedly the most popular royalty-free image bank in the world of startups. The images are of high artistic quality that they deserve to be hung at home. Every ten days, an update with ten free, unpublished photos, enriches this image bank.
Thanks to the wide and diverse choice of this image bank, you can find everything you dream of: high-definition photos for print or web and whatever your sector of activity. So, you have all the freedom to appropriate them by transforming them or by grafting filters in order to give them a personal imprint.
Website :https://unsplash.com
5 – Stockvault
The merit of this site lies in its simple and efficient navigation. Thanks to its monumental size of 30,000 high-value, royalty-free photos, this image bank could satisfy all desires.
However, as Stockvault is in close collaboration with the Shutterstock microstock, the first images which will be exposed to you will therefore not be free of rights, but paid
Website : https://www.stockvault.net/
4 – Photl
Unlike many image banks, Photl offers a library of site-specific photos, and therefore very little expanded on the web. Over 507,000 high-definition and royalty-free images are available online, although the themes are still fairly limited.
It remains to be noted that it is the themes relating to humans and food that are at the center of this image bank.
However, the dimensions of the free images generally do not go beyond 1920 × 1280 in 300dpi. Otherwise, photographs may be chargeable.
Website : http://fr.photl.com
3 – Everystock Photo
This is the typical search engine for non-paying, royalty-free images to download the photos you want.
It is a very interesting search engine in that it allows you to access a fairly wide range of photos, which could satisfy all needs. But it remains to note that, sometimes, the results are not adequate insofar as the search engine carries out prospections proportionately extended in relation to your request.
Since Everystockphoto combines around ten royalty-free image banks, you may well come across photos that have already been viewed.
Finally, a fairly interesting feature of Everystockphoto is to choose the format of the image you are looking for and its size by clicking on Advanced search.
Website : http://www.everystockphoto.com/
2 – Flickr
If you want to exchange photos as a simple amateur, Flickr is the ultimate exchange site … But, beware, amateur does not mean low quality! On the contrary, you may come across sublime, high definition images worthy of professionals. But to succeed in your queries, Just enter in your research the model of high-end photo cameras, such as for example: Eos 7D and you will find fabulous, fascinating results.
The site exhibits a very wide assortment of photos, therefore meeting all needs, however, not all photos are free of rights. To get an idea about the image rights of photos on Flick, follow this link: http://www.flickr.com/creativecommons/
In short, we suggest that you download the photos under the "Parternity" license, in this way, you can freely copy, share, post and publish the photo. Where you would like to transform it, you should mention the name of the author.
Website : http://www.flickr.com
1 – Stock.xng
This is necessarily the best site of our choice and it comes down to the quality and diversity of the photos presented: black and white, drawings…. Stock.xng is a very captivating site, containing around 400,000 high definition photos that will let your creativity run free.
It's the perfect place to dress up a website, blog, publications, or even flyers. A fairly abundant image bank where everyone can find happiness. In addition, what can be interesting is that you can do your research in French.
One last remark in passing. As it is in collaboration with the image bank istockphoto, the site also offers paid photos
Website : http://fr.freeimages.com/
Top 10 – Best free image and photo sites
Top 10 of the best French food recipe blogs
Electric Car : Car of the future!
Did you like this article ? Share and comment!
You may be interested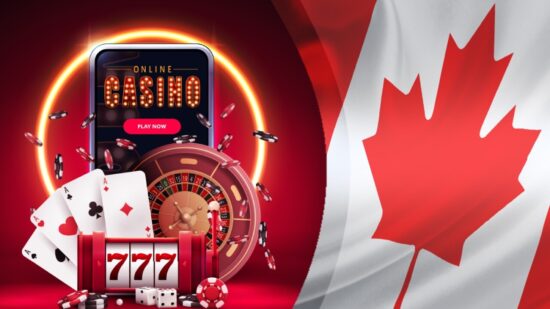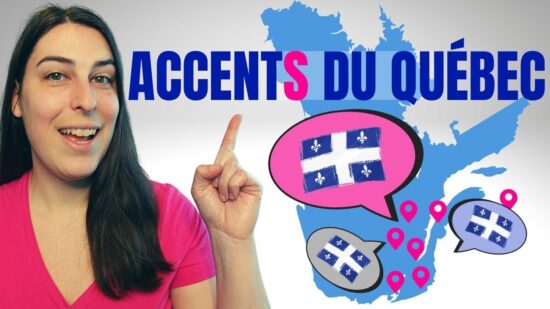 Most from this category