THE INCREDIBLE BENEFITS OF STREAMING FOR YOUR BUSINESS OR EVENT
Looking for new ways to host an event? Do you have everything you need, but feel like you're missing something? Have you ever considered streaming? If so, read on to learn more about the benefits of streaming for your business.
THE BENEFITS OF STREAMING FOR YOUR BUSINESS
Using live streaming services to broadcast your event has a multitude of benefits. Streaming can be effective and impactful in a wide variety of settings, including product and service presentations, live announcements, online classes or press conferences. Companies can also use live streaming to enhance and optimize direct communication with customers and community partners, and even for internal company communication. Whether used by businesses or individuals, streaming an event gives you the opportunity to reach and interact with more people around the world.
Large-scale visual technology presentations
In industries where change is rapid, online information exchange is extremely useful for professionals. For example, in the medical sector, there may be devices and surgical methods that are impossible to move and whose operation can only be demonstrated visually.
It also allows students and other professionals to see it up close and interact with their doubts and questions. The same is true in many other sectors.
A wider potential audience
Physical events are usually limited to the space available in a given location. However, with live streaming, you can invite as many people as you want to attend your event. Sometimes people want to attend a particular event, but are unable to attend in person due to work commitments or increased expenses. Live streaming your event can make your content accessible to these people who you would not otherwise reach.
You can communicate remotely with anyone in the world through streaming, because you are no longer limited by geographical or size constraints. Your only limitation with live streaming is the server capacity of the streaming service you choose.
Richer use of content
Streaming is not limited to live video and audio streaming services. You have the ability to use a variety of content and multimedia, including images, text, live chat, simultaneous translation, and more. You can even access different presentation methodologies.
Listen and watch whenever you want
Even if you pay close attention during a streaming event, there are always points or details that you may miss. Maybe important information that was of great interest.
In the case of a virtual conference, you can watch it live, but it also offers the possibility of sharing a link with the participants so that they can have it on demand, that is, when they want, at their own pace, in a quiet and relaxed space, where they can watch the event as many times as they want and stop or go back to review the most important parts of the presentation.
Ease and convenience
A common myth about streaming is that it's too difficult and technical to understand how it works and how to take advantage of it. This is true if you don't have the right knowledge, but by working with an experienced technical company that can provide you with a turnkey solution for your live events, everything becomes really easy. Tell us what you need and we will set it up for you without any headaches. We are problem solvers and that's how our clients define us.
Analytical follow-up
It is important to be able to see and evaluate the ROI (return on investment) of your live broadcast. With us, we offer you a comprehensive tracking and analysis dashboard to evaluate the results of your stream. You will be able to see relevant metrics such as viewer numbers, participation and behavior. This data will help you more clearly identify who your real customers are. You'll then be able to assess what aspects of your stream you may need to change for future events. This will help you optimize and improve your content and marketing strategy.
Mobile visualization
Most of your potential viewers now have access to their smartphones, tablets… and use them regularly. Today's consumers watch nearly half of all streaming content via a mobile device.
It's important to keep up with these trends and ensure that consumers can easily access your online event on any device. With our service, you can deliver your content to your customers whether they are using a mobile device or a tablet. We use the latest technology that allows viewers to access the live stream anytime, anywhere.
You control the advertising
Imagine you're hosting an event and you want to showcase your brand or even be generous to your event sponsors. At streaming events, you can display ads from your vendors on the user's screen during breaks between lectures or short animated banners during lectures. This can be a good way to attract sponsors or even high profile speakers who will offer to promote their company during the conference.
If you prefer not to display ads, that is also an option. You can offer the event for free or charge viewers to watch your live event, just as they would pay for a ticket to a movie or concert. Viewers can pay through a pay-per-view model or a monthly subscription, if you have regular events. It's up to you to choose the payment plan that best suits your business and meets your strategic goals as defined in your annual planning.
In short, using live streaming services can help you stand out from your competitors. It shows your customers that you are an innovative and technologically savvy company that can implement innovative and modern solutions. In general, streaming services allow you to access a wider viewer base and customize the viewing experience to meet the needs of diverse consumers.

Learn more about streaming movies and series:
How to play baccarat? Here's a guide for beginners
Vous avez aimé cet article ? Partagez et commentez !
You may be interested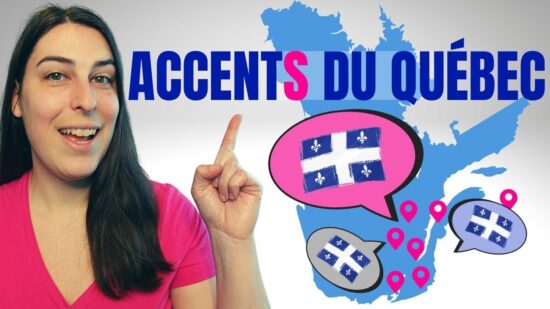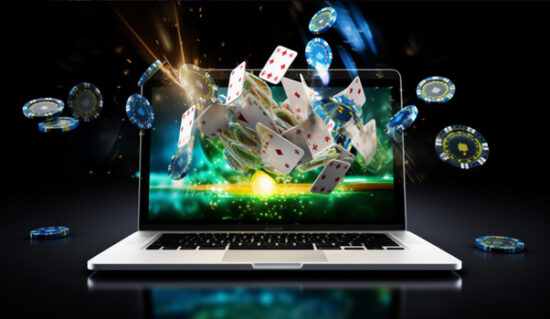 Fun
31173 views
Scatters Casino: Honest Review 2023
Palam
-
11 July 2023
Scatters Casino: Honest Review 2023 Scatters Casino: Honest Review 2023 Welcome to scatters-onlinecasino.com, your new portal to thrilling online gaming experiences. How do we fare compared to…
Most from this category