MARVEL | Depending on which chronology should all the movies be viewed?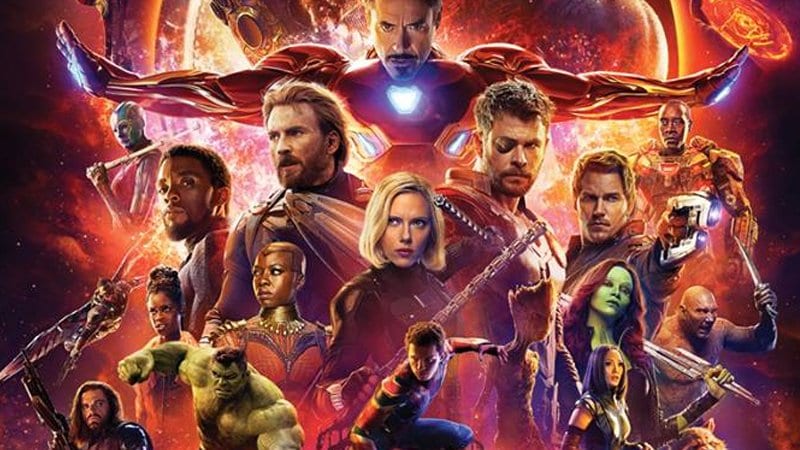 MARVEL | Depending on which chronology should all the movies be viewed?
The latest trailer for the upcoming Marvel movie, Black Widow, has just been released! What order then should we adopt when viewing previous Marvel films in order to fully understand the whole story? MARVEL | Depending on which chronology should all the movies be viewed?
But be patient, even persevering, because it will take a long time to watch them. In all, it will take you 2 days and forty-five minutes. Huge, but exciting! MARVEL and its chronology, here is how it begins film.
MARVEL – Chronological order for viewing all Marvel movies. Here's where to start
Depending on which timeline should we watch all Marvel movies? Here is the answer:
CAPTAIN AMERICA : FIRST AVENGER (2011)
Marvel's "Stage 1" begins as WWII is in full swing. Steve Rogers – played by Chris Evans – introduces himself as a volunteer to participate in science experiments. He then became an outstanding soldier. By being assisted by Bucky Barnes, he will defy the Hydra organization. It will end up being frozen in an iceberg, where it will remain "dormant" for decades. The film lasts: 2 h 04.
CAPTAIN MARVEL (2019)
In the nineties, Carol Danvers discovers her immense powers, when the Earth is the scene of a galactic confrontation between two extraterrestrial races, the Kree and the Skrulls. Before returning to space, Captain Marvel gives Nick Fury (Samuel L. Jackson) a beeper so he can make contact with her, should the need arise. The film lasts: 2:05.
IRONS MAN (2008)
Armaments baron Tony Stark, played by an excellent Robert Downey Jr, is kidnapped and kidnapped in Afghanistan. In order to escape, he creates a combat frame, which he will subsequently improve in order to use it to accomplish beneficial actions. The film lasts: 2:06.
IRONS MAN 2 (2010)
Now outfitted with his extraordinary red and gold frame, the billionaire inventor will forge a solid team with Pepper Potts – played by Gwyneth Paltrow – and James "Rhodey" Rhodes to battle the villain played by Mickey Rourke. The film lasts: 2 h 04.
THOR 1 (2011)
Thor, the god of thunder, played by Chris Hemsworth, arrives in the Marvel universe almost at the time of Iron Man 2. Banished and chastised by his father Odin, he is sent to Earth stripped of his powers in order to learn to live in all humility. There he meets Jane Foster, played by Natalie Portman. The film lasts: 1 hour 55 minutes.
THE INCREDIBLE HULK (2008)
Along with Iron Man 2, Doctor Bruce Banner finds himself struggling with his double, a true uncontrollable and overpowering monster that lies dormant in him, to whom he will also resort to preserve the city from complete annihilation. In this saga, Hulk is played by Edward Norton. Subsequently, it is Mark Ruffalo who will take over. The film lasts: 2 hours 15 minutes.
AVENGERS (2012)
While becoming director of SHIELD, an organization that seeks to preserve peace on a global scale, Nick Fury decides to compose a shock squad to save the world from utter destruction. He recruits Iron Man, Hulk, Thor, Captain America, Hawkeye (Jeremy Renner) and Black Widow (Scarlett Johansson), who will have to learn to collaborate to face an army led by Loki, Thor's brother. This one tries to storm the planet to seize the Tesseract which contains an Infinity Stone. The film lasts: 2 h 23.
IRONS MAN 3 (2013)
Here, Marvel will begin its "Stage 2".
Destroyed by the invasion of Earth, Tony Stark sets out to create immense amounts of Iron armor. Productions that will be very effective when it comes to facing Le Mandarin. The film lasts 2 h 11.
THOR 2: THE DARK WORLD (2013)
As Thor returns to his home universe of Asgard, his mistress, Jane Foster, is kidnapped by the Dark Sylphs. They would like to appropriate Ether, it is in fact a second Infinity Stone. In the end, Thor, assisted by Loki, managed to beat them. The film lasts: 1 h 52.
CAPTAIN AMERICA, THE WINTER SOLDIER (2014)
Steve Rogers integrates with difficulty into the contemporary world. In addition, he just discovered that the SHIELD organization had been infiltrated by Hydra, who was seeking to appropriate the new, extremely powerful weapons. Along with Falcon and Black Widow, Captain America will have to face an old relationship: Bucky Barnes, now becoming the Winter Soldier. Equipped with a terrible cybernetic arm, he managed to escape. The film lasts: 2 h 16.
GUARDIANS OF THE GALAXY (2013)
A brigade of anti-heroes which has just been born enters the scene, during an epic that takes place in space. Under the orders of Peter Quill (played by Chris Pratt) who will be baptized Star-Lord, Rocket Racoon, Groot, Drax and Gamora unite to fight against the formidable Ronan. The latter seeks to steal a sphere, which actually contains the 3rd Infinity Stone. The film lasts: 2:05.
AVENGERS: AGE OF ULTRON (2,015)
While trying to craft a new artillery, Tony Stark invents a new antagonist: artificial intelligence Ultron. Despite their disagreements and disagreements, the gang of supermen is reconstituting to confront him. They will meet, among others, the Scarlet Witch and Quicksilver. Meanwhile, Ultron uses the 4th Infinity Stone to invent the enigmatic Vision. The film lasts: 2 h 22.
ANT-MAN (2015)
An initiatory journey for Scott Lang, this former high-profile thief, who will have to learn to behave like a hero and help his master, Dr. Hank Pym (Michael Douglas), to hide the secret of his fabulous Ant-Man costume , to be able to stand against a terrifying threat. The film lasts: 1 h 58.
CAPTAIN AMERICA : CIVIL WAR (2016)
Marvel is entering its "Stage 3".
Steve Rogers now commands the Avengers, whose goal is to defend humanity. After one of their actions which had resulted in considerable collateral damage, the government decided to create a command and control body.
This news has caused a division within the team: Steve Rogers is keen on his freedom to engage while refusing government interference, while others align themselves with the position of Tony Stark, who against and against everything, makes the decision to obey the government. The film lasts: 2 h 28.
BLACK PANTHER (2018)
Following the events that happened in Captain America: Civil War, T'Challa returns to his homeland to ascend the throne of Wakanda, a technologically highly developed African kingdom. But when Killmonger, played by a remarkable Michael B, resurfaces, T'Challa is forced to do everything in his power to establish his authority as monarch and as Black Panther. He therefore engages in a war which endangers the future of Wakanda, but also that of the whole world. The film lasts: 2 hours 15 minutes.
SPIDER-MAN : HOMECOMING (2017)
Peter Parker, played by Tom Holland, returns to his usual life in New York. But deep down, he wants to prove that he's more than the friendly neighborhood Spider-Man. However, he is repressed by Tony Star, his new mentor who on the other hand never ceases to watch over him.
The arrival of a new belligerent, the Vulture, will jeopardize everything that is important to him. The film lasts: 2 h 13
GUARDIANS OF THE GALAXY VOL. 2 (2017)
Peter Quill learns his true identity upon meeting his father, Ego. During the ensuing war, Yondu gives his life to help the one he watches as his own child. Meanwhile, Gamora makes peace with her sister, Nebula. Finally, she will pursue their "father by adoption", Thanos, to delete him. The film lasts: 2 h 18.
DOCTOR STRANGE (2016)
Doctor Stephen Strange, played by Benedict Cumberbatch, lands in Marvel filmography. Following a tragic car collision, this skillful surgeon partly lost the use of his hands. He goes to Tibet, alongside The Elder, and learns the occult and mystical arts, which he will later use to destroy Kaecilius (Mads Mikkelsen) and the entity Dormammu. The film lasts: 1 hour 55 minutes.
THOR : RAGNAROK (2017)
Having gone to space in search of the Infinity Stones after Avengers: Age of Ultron, Thor ends up being incarcerated on the asteroid Sakaar, commanded by the Grand Mentor (Jeff Goldblum). There, he crosses paths with the Hulk, whom he will first fight ruthlessly in a stadium of gladiators. Then, they run away together, getting help from Valkyrie (Tessa Thompson), only to return to Asgard to fight Thor's demonic sister, Hela (Cate Blanchett). The film lasts: 2 hours 10 minutes.
AVENGERS : INFINITY WAR (2018)
The majority of supermen band together to take on Thanos. Despite their pressures, the titan has managed to appropriate the five Infinity Stones, which will give him Cyclopean power. So, by simply snapping his fingers, he could wipe out half of humanity living in the cosmos, including a large chunk of superheroes. The film lasts: 2 h 40.
ANT-MAN AND THE WASP (2018)
Along with Infinity War, Scott Lang is now backed up by Hope van Dyne (Evangeline Lilly), who wears the same kind of costume. However, in the end, when Ant-Man is in the Infinitely Small, Thanos snaps off Hope van Dyne and Hank Pym, who were responsible for bringing him back to our space. Ant-Man therefore finds himself stuck in the quantum universe. The film lasts: 2:05.
AVENGERS : ENDGAME (2019)
As Thanos had wiped out half the universe, the surviving Avengers: Captain America, Iron Man, Thor, Hulk, and Black Window, join forces to wipe out Thanos. Captain Marvel, Ant-Man and the Wasp, Hawk Eye and Valkyrie will later join them. That's the big conclusion in this 22nd film from Marvel Studios. The film lasts: 3:01.
Of course, you can watch and listen to these movies on streaming.
Upcoming upcoming Marvel movies:
BLACK WIDOW (mai 2021)
Eternals – Release date February 10, 2021
Shang-Chi and the Legend of the Ten Rings – Date de sortie le 5 mai 2021
Doctor Strange in the Multiverse of Madness – Released March 23, 2022
Thor: Love and Thunder – Released March 2022
Black Panther 2 – release date slated for May 2022 in the US
Blade – Release date unknown
Ant-Man 3: release date in 2023
MARVEL | Depending on which chronology should all the movies be viewed?
---
Learn more about Streaming Movies and Series:
MARVEL: Depending on which timeline would we watch all the movies?
Did you like this article ? Share and comment!
You may be interested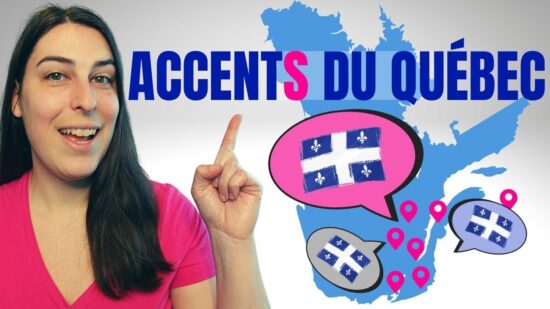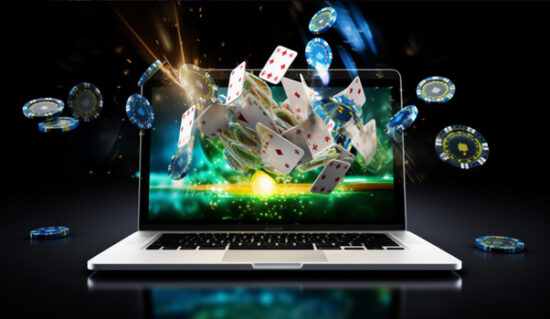 Fun
31173 views
Scatters Casino: Honest Review 2023
Palam
-
11 July 2023
Scatters Casino: Honest Review 2023 Scatters Casino: Honest Review 2023 Welcome to scatters-onlinecasino.com, your new portal to thrilling online gaming experiences. How do we fare compared to…
Most from this category