6 ADVANTAGES OF GOING TO THE CINEMA AND WATCHING MOVIES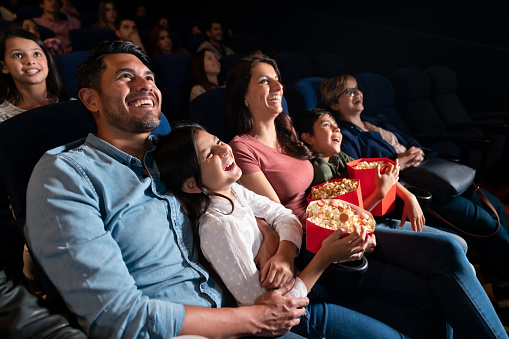 Although they are often associated only with entertainment and leisure, movies have beneficial effects on psychological and physical health, you will discover in this article the 6 advantages of going to the cinema and watching movies. Relaxation and stress reduction, catharsis and creativity are among the first group of benefits. Movies also allow you to practice other languages, provide general knowledge, and horror movies even help burn calories and improve nervous system response.
6 ADVANTAGES OF GOING TO THE CINEMA AND WATCHING MOVIES
When one thinks of movies and theaters, the first idea that usually comes to mind is entertainment. Paying for a ticket to a show in front of the big screen or sitting on the couch to watch a movie on TV or an internet platform are actions that seem naturally associated with fun and popcorn. What we don't often think about or realize is that watching movies has a number of benefits that go far beyond just having a good time.
It relaxes and reduces stress
The first benefit is the most obvious, and the one most closely related to the entertainment outlined at the beginning: movies relax and reduce anxiety and stress. When we watch a movie, we "forget" about the rest of the world for a moment and focus solely on what is happening on the screen. Unlike reading, which is a more active process, enjoying a movie is a passive activity: it is much easier to relax, to disconnect, to take a mental break. And the reduction of stress has, of course, multiple positive effects on mental and physical health.
It helps to see the problems better
Like literature, cinema contributes to improving the capacity for empathy. Those who watch a film accompany its protagonists and put themselves – in an imaginary way – in their place: they experience emotions, desires, sufferings, etc. When we identify with a character who has the same problems as we do, our empathy increases and we assimilate their personal evolution much better.
Therefore, the story can teach us the process of decision making and problem solving. On the other hand, it often happens that after seeing a film, certain situations seem less worrying or dramatic than before. And it is not that something has changed from an objective point of view: what has changed is the viewer's perspective, who, thanks to the simple fact of having relaxed, can see the world in a different way.
It allows catharsis
For Aristotle, catharsis was one of the moral objectives of tragedy. It consists, according to the classical definition, in an emotional, spiritual, mental and corporal purification, which occurs when the spectator manages to discharge his own passions by seeing them projected on the characters of the play.
The same is true of movies: you can feel hatred, anger, thirst for revenge, envy and other sensations and somehow get rid of them without suffering the "real" consequences. That is, the ones you would suffer if, instead of pouring them into a movie, you brought them into your own life.
Develops creativity
Films also offer us very different views of our reality and mental patterns, which help us to be intellectually enriched, more flexible and gain perspective and imagination. All these elements are essential to motivate and develop creativity. Thus, films can also have positive effects on other aspects of life, both at work and in other arts-related activities: writing, painting, music, etc.
Leads to reflection on difficult issues
For the same reasons as those mentioned in the previous point, the cinema adds another virtue: on many occasions, it leads the spectator to reflect on questions, problems and dilemmas that, if he had not seen the film, he would not have thought of. It can also happen that a fictional story leads to questioning one's own positions or opinions. This usually happens in the case of stories that deal with extreme situations or moral dilemmas such as suicide, euthanasia, abortion, revenge or forgiveness. But this process of questioning one's own opinions can also occur on much less important issues.
Conveying positive messages to children
Children's films often play the role of the old fables, those that had – as the dictionary explains – a "didactic or critical intent often manifested in a final moral." In the films, the moral is usually not explicitly stated, but positive values such as generosity, respect, companionship and friendship are conveyed in a clear and powerful way, which represents a real lesson for children.
Learn more about streaming movies and series:
How to play baccarat? Here's a guide for beginners
Vous avez aimé cet article ? Partagez et commentez !
You may be interested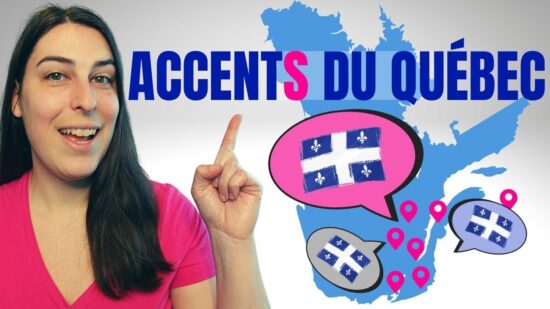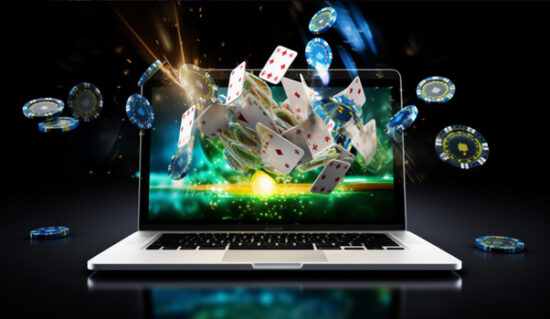 Fun
31173 views
Scatters Casino: Honest Review 2023
Palam
-
11 July 2023
Scatters Casino: Honest Review 2023 Scatters Casino: Honest Review 2023 Welcome to scatters-onlinecasino.com, your new portal to thrilling online gaming experiences. How do we fare compared to…
Most from this category