THE WORLD CUP QATAR 2022
THE WORLD CUP QATAR 2022
The Qatar 2022 World Cup takes place from November to December. It is the tournament that paralyzes the planet and makes soccer the topic of conversation for a month in every corner of each participating country.
The tournament was surrounded by doubts, but after many controversies, Qatar is the host country.
It will be the first World Cup held in the fall in the northern hemisphere. The ball started on Sunday, November 20, 2022 and will end on Sunday, December 18, 2022. The reason for this date is related to the heat: in June and July, temperatures in the Arab country reach 50 degrees Celsius, which does not allow the organization of such a large soccer competition.
This situation will cause a pause in the major world leagues, which will resume their activities at the end of December, or even in January for some of them.
The teams qualified for Qatar 2022 have had one of their last chances to finalize their squads and starting eleven with international matches taking place around the world. UEFA representatives participated in the European Nations League, some of whose matches will be replayed during the World Cup. The rest of the qualified teams from the other confederations played friendly matches, some with opponents that served as preparation for the countries they will face at the World Cup. FIFA's matchday ran from September 19-27, with a break in the major European leagues.
The teams that will be in Qatar had the opportunity to test themselves in the European Nations League and various international friendlies.
This is the first World Cup to be held in the Middle East.
Qatar will have a dismantled stadium. It will take three years to build and will have a capacity of 40,000 spectators. The stadium will be a modular block structure, pieces that fit into containers for easy transport and can be taken to other sports venues at the end of the World Cup. Qatar's intention is to offer it in the future to other countries with fewer resources and in need. It will be a great legacy for the history of the World Cup, in the words of architect Mark Fenwich: "Ras Abu Aboud Stadium will be the first mobile and reusable stadium of the World Cup. Its construction will require less material and therefore generate less waste, making it an important contribution to innovation and sustainability.
For this World Cup, fans will be able to attend multiple games on the same day, they will no longer have to travel long distances between cities to accompany their teams, and they will also be able to enjoy tourism and other activities.
Qatar: climate, tourism, gastronomy, religion, currency, etc.
All about Qatar
Qatar is one of the richest countries in the world. Doha is its capital. Combining ancient Middle Eastern culture with modernity, luxury and adventure, Qatar is an incredible experience!
In addition to enjoying the excitement of the world's largest sporting event, imagine unique experiences like. :
– A desert safari: 4×4 jeeps, camels, tents and dunes.
– The perfect contrast between the desert and its wonderful beaches with crystal clear waters, one of the recommended beaches is Khor Al Adaid.
– Museums: you will find all kinds of museums and you will certainly be impressed by their beauty (inside and outside). We recommend you to visit the Qatar National Museum, whose architecture is inspired by the desert.
– An experience between tradition and modernity (buildings, hotels, luxury infrastructures).
– A mix of cultures and lifestyles like nowhere else.
– Many places to shop: from luxurious shopping malls with the world's most prestigious brands, to markets where you can find handicrafts, clothes, food, and everything at a good price.
– Climate in Qatar
One of the best times to travel to Qatar is between November and February. In December, the average temperature is 20 degrees Celsius.
The hottest periods are from May to mid-October, with July being the hottest month at around 40 degrees Celsius.
– Official Language of Qatar
The official language of Qatar is Arabic, although a large portion of the population also speaks English.
– Religion of Qatar
The main religion in Qatar is Islam, but Christianity and Hinduism are also practiced.
– Gastronomy in Qatar
When visiting Qatar, you will find a wide variety of cuisine, with a diversity of dishes influenced by different parts of the world.
One of the most traditional dishes is fish and seafood, and with its Muslim heritage, chicken and lamb are also part of its popular cuisine.
As far as drinks are concerned, teahouses are traditional in Qatar, but perhaps one of the best known drinks is "chai Karak", a drink originating from Southeast Asia, prepared with spices and aromatic herbs.
– Currency
The official currency of Qatar is the Qatari Riyal.
– Economy
The most important economic activities in Qatar are oil, natural gas and energy. Before oil, one of the main economic activities was fishing.
– Cultural Mix
Qatar is culturally rich, with 80% of its population coming from other countries and only 20% being Qatari.
Do I need a visa to go to Qatar for the World Cup?
Colombians do not need a visa to travel to Qatar for a stay of less than 30 days. Approximately 80 countries do not require a visa to enter Qatar, for example Mexico, Venezuela, Cuba, Uruguay, Argentina, Peru…
Documents required to travel to Qatar from Colombia:
– Passport valid for at least six months from the date of entry into Qatar.
– Round-trip airline tickets.
– Proof of accommodation.
– You must prove that you have sufficient funds for your stay.
What you should not do as a tourist in Qatar:
It is important to keep in mind the following recommendations during your trip:
– It is forbidden to drink alcohol in public places. You may only drink in certain licensed restaurants and hotel bars.
– Dress Boldly: It is important to dress conservatively, cover your shoulders and do not wear short skirts. Muslim women wear the hijab, a head covering that represents discretion, modesty and faith in Allah.
– The importation and consumption of pork is prohibited, as is the importation of alcoholic beverages.
– Any public display of affection is to be avoided.
What do you think the 2022 World Cup in Qatar will be like? Tell us in the comments.
---
The 2022 World Cup in all its glory
Vous avez aimé cet article ? Partagez et commentez !
You may be interested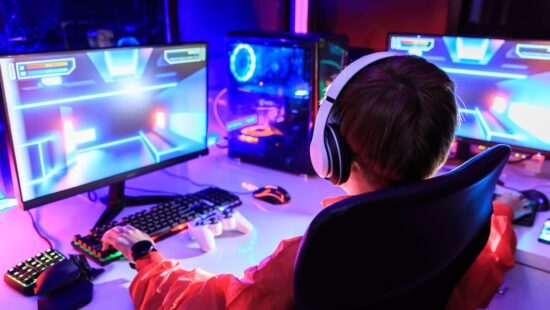 Fun
31176 views
The Most Popular and Developed Cyber Sports Games
Palam
-
21 November 2023
The Most Popular and Developed Cyber Sports Games Esports have rapidly gained popularity in recent years, evolving into a mainstream form of entertainment. With a multitude of…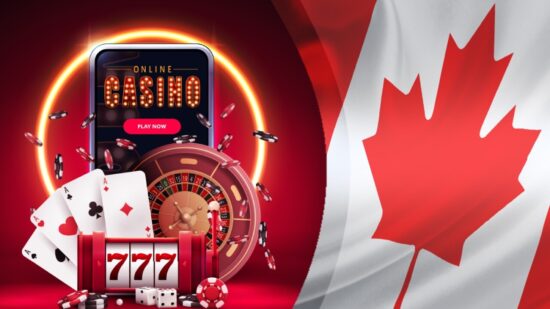 Most from this category