The buzz – off the beaten track in Australia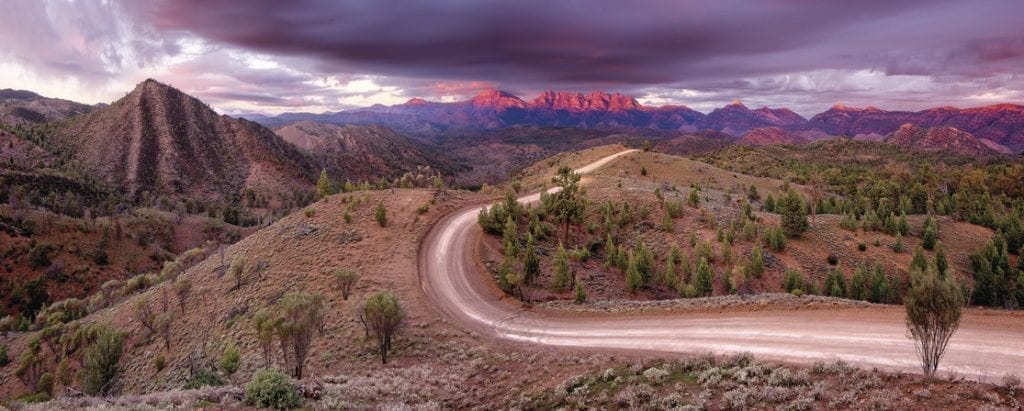 The buzz – off the beaten track in Australia
Get away from the east coast and head to the heart of Australia. The Tassie coast or the rugged western front for an extraordinary journey
The most immersive way to soak up an authentic taste of Australia is to travel the intricate network of roads in a self-driving adventure. Designed for adventure, these routes cross the most remote landscapes of the continent.
Red Center Lane (NT)
In the heart of Australia, the Red Center Way is surrounded by mighty and ancient sandstone buildings. Start at Alice Springs and prepare for adventures in areas of total isolation by embarking on this 5-day trip. 1,135 km long, through gorges, canyons and the famous Uluru
Explore the wonders of West MacDonnell Range National Park, where you may be able to spot rocky wallabies. Then proceed to Finke Gorge National Park, where you can enjoy all-wheel drive alongside the towering sandstone cliffs and from the beautiful Finke River. Next, head to King's Canyon in Watarrka National Park. For wilderness retreats, panoramic views, and tropical pools at the Garden of Eden
The next stop is probably the one you expected the most, Uluru. Whether you choose to marvel at its ever-changing colors from the top of a camel, by helicopter or on foot, you will experience total amazement. The last leg of your trip is the return of 445 km to Alice Springs on a route dotted. With comfortable roadhouses and 12 craters formed by meteorites over 4,000 years ago
Covering stunning beaches, national parks and World Heritage sites, Queensland's Great Beach Drive is one of Australia's best kept secrets. Native animals, dolphin feeding, and the chance to witness the humpback whale migration at this time of year. These are just some of the reasons this is a must-see this winter.
Involving a new combination of road and sea, much of this journey requires that your 4WD vehicle embark on the state's sandy beaches.
Starting with Hervey Beach, which takes you to World Heritage-listed Fraser Island and a 120 km long walk to the Sunshine Coast, this unusual route invites you to stop, get away from the shore (without vehicle of course!), and explore
When in Hervey Bay, be sure to take the 40-minute flight to Lady Elliott Island, the gateway to the southern barrier reef. Then, once you are at Rainbow Beach, beyond Fraser Island, you will absolutely have to take an early morning ferry boat to hand feed the rare Indo-Pacific humpback dolphins at Tin Can Bay
The Explorer's Path (SA)
Covering 3,000 km of historic natural wonders, this epic northbound route that begins in Adelaide (SA) leaves you spoiled for choice, with loops off the beaten track and intriguing places to discover. One of the first places that will encourage you to brake is Clare Valley with its vineyards.
A little further on, you can hike the Alligator Gorge and admire spectacular views of the trekking that leads to the top of Remarkable Mount. Stop at Pichi Richi Station for a historic ride on the oldest remaining stretch of the Old Ghan Railway before stopping at Rawnsley Park Station for an immersive backcountry vacation or your own experience of glamping at Wilpena Pound in Flinders Range National Park. Both are excellent starting points for exploring the famous surrounding Flinders Ranges
Follow the road north to reach the timeless stretch between Lyndhurst and Coober Pedy which runs along Australia's largest lake – Kati Thanda – Lake Eyre. Take a slight detour from Coober Pedy to the fascinating natural wonder of the Painted Desert before crossing to the Northern Territory and Darwin.
East Coast Drive (TAS)
The east coast of Tasmania is where most of the activities on this breathtaking island are packed – 295 km and five days of surreal beauty that begins in Hobart and makes its way to the imaginary bay from Fires
Tasman Bridge, Hobart, TAS
Your first stop from Hobart is Orford, which serves as a gateway to Maria's car-free island. Climb aboard the ferry and climb to an island that deserves a full day, if not more. The next stop is Swansea and the majestic Freycinet Peninsula that surrounds it. Here you can hike, abseil or just sample one of its gastronomic offerings while admiring the beauty.
Give yourself another day at Freycinet and head to Coles Bay to kayak in the impressive Wineglass Bay. Head to Saint Helena, which marks the start of the Baie des Fires, and spend a moment savoring its world famous oysters. Stop at picturesque Bicheno, by the sea, for the night. The last step is to descend on the asphalt towards Binalong Bay to finally relax on brilliant white beaches. While enjoying crystal clear waters and vast isolated expanses offering a breathtaking view: bay of lights
Images courtoisie de Tourism Australia.
You may be interested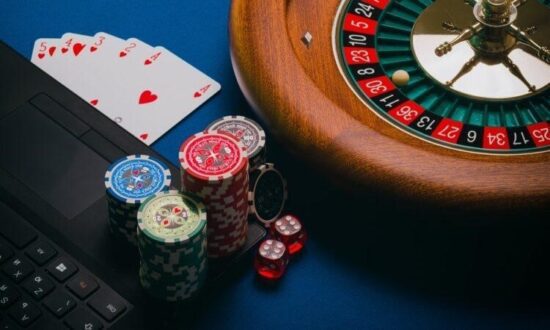 Financial
23939 views
Online casinos for newbies
Palam
-
2 August 2021
Online casinos for newbies The availability of gambling has increased significantly since the internet has spread around the world, becoming cheap and high speed. Today, any resident…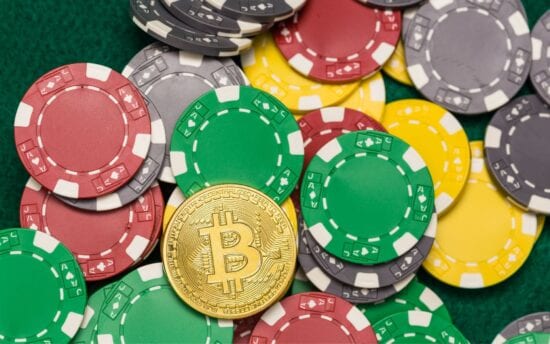 Most from this category