TOP 4 – FREE and LEGAL image and photo sites
TOP 4 – FREE and LEGAL image and photo sites
Do you have research work or do you need an image for your marketing? Our team has done some research in order to offer you 4 sites that offer photos as well as free images. Working with the right tools will save you time and money. In addition, your conscience will be good as these images are legal and copyrighted. For your pleasure, here is our TOP 4 – FREE and LEGAL image and photo sites to download.
THE STARTUP STOCK PHOTO IMAGE BANK
Startup Stock photo is site where you can have Free Photos for startups, bloggers, editors, websites, designers, developers, creators, and anyone can find their account.
Startup Stock Photos started as a point of sale for the photos we already take on a regular basis. It has become much more than that. People and organizations around the world have used these photos to do some really great things. We are happy to have helped.
The time we have outside of our work and our projects is devoted to finding and sharing the productive spaces of the world with other creators. We hope that this project will continue to be useful and that it will represent a positive representation of the world of technology today.
Whether you are an online business owner, freelancer or blogger, high quality images are absolutely necessary. The reason ? They can generate more clicks and drive engagement on your social channels. This is probably due to the fact that 90% of all information transmitted to the brain is visual, while images are processed 60,000 times faster in the brain than text.
It's very good like that. But where exactly can you find these images without getting into copyright trouble?
It is best to search for royalty-free images online. And luckily for you Startup Stock photo is the place indicated.
Laws and Copyright for Free Royalty Free Photos
But that doesn't stop us from going over some basic conditions for royalty exemption.
Royalty Free: This allows you to use intellectual property without having to pay royalties or license fees.
Creative Commons: You can use these images for free on Startup Stock photo since the artist has renounced his rights to his work. However, always review the conditions before posting these images.
Public domain: If an image was created in the United States before 1923, it is in the public domain. This means that you are authorized to copy, modify or distribute these images without permission.
Attribution: You can use these recovered images on Startup Stock photo as long as you give credit to the author.
Commercial use: You are authorized to use royalty-free images retrieved from Startup Stock photo for any type of commercial enterprise.
Membership: You must register on the Startup Stock photo site in order to use the royalty-free images. Some sites will charge you membership fees but at Startup Stock photo it's free.
Cinemagraphs and animated images
You will find our amazing library of free movies and animated images for your businesses. These animated gifs showcase trendy products and are great for your websites, advertisements, hero images and social media.
Animal pictures
You will love these free animal photos. We find our virtual zoo of animal photos. You will also find funny pictures of animals, pictures of wild animals, pictures of animals to print. Photos of lions, tigers, bears, dogs, cats, wolves, cows, alpacas and more.
Food photos
You will savor our appetizing collection of food photos; you will find many photos there that will make your mouth water. This includes images of vegetables, fruit, meat, dairy, snacks, desserts, breakfasts, lunches, dinners, gourmet meals, salads, restaurants and more.
---
PICJUMBO THE UNBEATABLE SOURCE OF FREE IMAGES
Maybe we should rephrase that. This PICJUMBO site seems to be very large. It's hard to say really. It would take several hours just to work through the links. There is a lot of work to maintain a site like this. It must be supported financially. So, congratulations to Viktor for having content that will support so many advertisements. PICJUMBO is therefore one of the royalty-free image and photo sites for your creativity.
What about Viktor?
According to his site: Viktor Hanacek is a 22 year old photographer, an online entrepreneur and a lover of life who lives in Europe. Viktor successfully manages this free photo site called picjumbo where people can download beautiful images for their works for free. He is also passionate about cars and owns an Audi R8 of 420HP. There are images on him on the site. There are a few stories about it. He seems to be a good guy. By delving into the PICJUMBO.COM site, you will see that Vik has a very realistic vision of his work. He rephrases a quote from Disney: "I don't make photos to make money, I make money to make more photos".
So what about the pictures
It's the truth. The images are free. Or at least they can be. And these are all exceptional images. The search is a bit bulky, but the filter drop-down menu is fantastic. You will find it on the left side, just above the first photo. It's called "Categories" and it will filter all categories except those in the category you select. You will love the results. My favorite photos were those under "Nature".
What about money?
There are many ways that the site makes money. You can purchase a premium subscription. You can purchase a large package of images that you can download all at once. Or you can get some sort of monthly subscription. When you go to the page that explains the Premium subscription, here is what you will find:
– An inexhaustible source of images and collections from real life: it is sometimes very difficult to find images suited to your projects. They can be startups, web designers, theme designers, companies or bloggers. All these creative people need beautiful pictures to tell stories better and picjumbo PREMIUM is the way to get tons of real quality pictures. Take a look at the previews of the latest collections on the PICJUMBO.COM online site to see what you will get. No more searching for images, the complete collections will arrive in your inbox!
In short: PICJumbo is undoubtedly an excellent source of images for someone who needs free images. It is also a great source for those who want to pay for benefits. In a list of sites to check, this will definitely be a favorite.
PHOTL, THE FREE PHOTO LIBRARY
What is photl?
Photl is a platform which constitutes a free photo library. You can download any image at no cost or buy a photo under a free license. Her photo library includes thousands of high-resolution, royalty-free images that have been taken by her global community of photographers. They built Photl to provide designers, developers, bloggers and entrepreneurs with free access to beautiful archive photos. You can use their photos for just about anything, your website, blog or online store, school projects, Instagram ads, Facebook messages, wallpapers, client work and more. All of their photos are free for commercial use with no attribution required.

How to download free photos to Photo?
When you hover over or click on an image, you will see the download options "High resolution" and "Low resolution". "Low resolution images are ideal for small web graphics, where file sizes need to be very compressed." High resolution images are best for presentations, websites, online stores and wherever quality matters most.

Is it possible to edit, crop or resize photos in quick succession on Photl?
Yes, you can crop, resize, add text and filters, or edit photos as you see fit on Photl. If you don't have Photoshop, there are a lot of free or cheap online graphic editors that you can use instead. Feel free to add your logo or brand to Photl images to personalize them.
Is it possible to use Photl's photos for another online store platform?
Yes ! Photl believes in the importance of improving commerce for everyone, which is why its photos are free and can be used on any online store platform or e-commerce market.
However Photl's photographers appreciate getting credit for their work because it helps share their photography with more people. Photlvous therefore encourages you to credit their photographers whenever possible. You can give credit by referring to the page of the original photo or to the photographer's profile. In addition it is not always possible to provide attribution, so it is not compulsory under their image license.
Are Photl photos free for commercial use?
Yes, in fact, Photl strongly encourages it, because many of their collections were created with entrepreneurs in mind. You can use these free photos on your online store, on your product packaging, or anywhere else. You can even use these photos to create t-shirts, mugs or other products.
Likewise Photl would be honored that you present their free archival photos on a sign, brochure, menu or catalog. Photl is also one of the free image and free photo sites for your creativities
---
LIFE OF PIX THE BEST IMAGE AND VIDEO SITE
You may be a photographer looking for inspiration. Maybe a young entrepreneur looking for photos to add to your website. Whatever your profession, it is never a bad idea to have a stock photography site at your disposal.
With Life Of Pix which is one of the best online stock photography websites with which you will have access to millions of free stock images instantly.
This archive image site goes very well with these free download sites, which you may find useful when you need something other than photographs.
How "Life Of Pix" is a free photography site?
This website allows you to download images for private use (wallpapers) while prohibiting their use for commercial purposes. Includes examples like business cards, websites, or posters. This Life Of Pix website is protected by Creative Commons CC0.
"The person who associated a work with this act has dedicated the work to the public domain by waiving all of its rights in the work worldwide under copyright law, including all related and related rights, to the extent permitted by law ".
This website assumes or is entirely composed of CC0 images available in the public domain. The owners of these images have allowed users to modify, edit and use their images without copyright infringement.
Life of Pix photo library in Montreal
Life Of Pix offers high resolution photos without copyright restrictions. The photographs were provided by the Montreal Leeroy advertising agency and its network of photographers. To date, the site contains nearly 600 images. Life Of Pix also has a sister site, Life of Vids, which provides access to public domain videos. Life Of Pix offers free royalty-free images and photos for your creativity
Yes, the Leeroy advertising agency in Montreal created Life Of Pix and Life of Vids to offer free images and video marketing.
You won't find anything generic here, they only feature the best of the best! You will be able to find a wide variety of trendy marketing images that can spice up your boring blog articles. And funky videos too!
Both sites are also surprisingly free and have no copyright restrictions.
Life Of Pix publishes a new high-resolution image of (mostly) professional photographers every week. Again, instead of your standard snaps, you will find high quality images on Life Of Pix that will make your website look stunning! You can browse the galleries of individual photographers and click on their collections for hours.
TOP 4 – FREE and LEGAL image and photo sites
Also Read :
You may be interested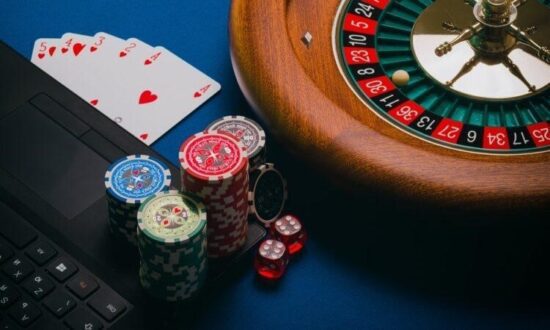 Financial
23940 views
Online casinos for newbies
Palam
-
2 August 2021
Online casinos for newbies The availability of gambling has increased significantly since the internet has spread around the world, becoming cheap and high speed. Today, any resident…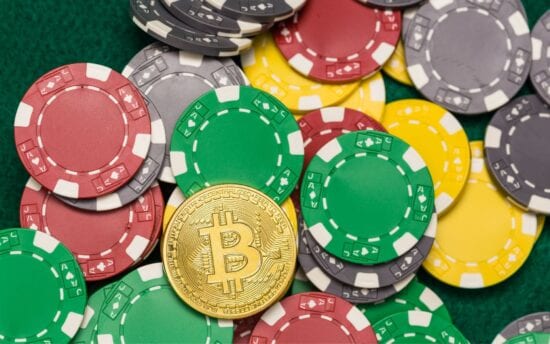 Most from this category