Top 10 best free online gaming sites for the whole family
Top 10 best free online gaming sites for the whole family
Free online games for the whole family could be defined as all the games that are played using a web browser (Internet Explorer, Mozilla Firefox, Opera, Google Chrome, Safari …) and that are are being developed at the same time as the web. Top 10 best free online gaming sites for the whole family.
The most remarkable of these online games is that the user rarely needs to perform an additional installation to play. Just choose the game, wait for it to finish loading and enjoy the entertainment.
These free online games for the whole family run on the browser, so it may be necessary to install certain updates or plugins at some point.
There are games of different genres, such as action, strategy, adventure, platform, simulation, sport, racing, music and many more. These are usually the categories found in the top 10 free online gaming sites for the whole family.
These websites usually include lists of high scores achieved by players, as well as a ranking of the most famous free family games of the week.
Another advantage of this type of game is that you don't need a broadband connection to enjoy small moments of entertainment.
Juegosjuegos.com
Juegosjuegos.com presents its collection of games organized in different categories, whether racing games, sports games, board games, games for children, adventure games, action games , or any other genre among the many free online games for the whole family that exists in the world.
There is also the organization that allows you to select online games based on their publication, or the best games voted by users. This greatly facilitates access to your favorite content.
If you're looking for content for your mobile devices, the free online gaming site also has its own section with lots of games for smartphones.
Juegosdiarios.com
On this site, you will never be bored because the best free online games on the net are always updated daily. However, if instead of consulting the latest games added, you want to know the games most sought by users. You just need to use its tag cloud, located at the bottom left of the web page.
Of course, the online games of Juegosdiarios.com are organized into different categories. So that the user can go directly to the search for games of his favorite genre.
In addition, the free online games site is actively present in social networks. Where, in addition to recommending games and jokes, you will find various articles, taken from the site's blog.
In each free online game, you can vote for it, or assign it as a favorite to create your own collection for rainy days. Top 10 best free online gaming sites for the whole family.
Gameonly.com
GameOnly has a collection of over 6,400 free games and mini-games to its credit.
These are mainly flash games, although it is not strange to find games in java, in the purest style of mobile phones.
On the website you can select your preferred type of game. Whether racing games, sports games, board games, kids games, adventure games, games action or whatever you can think of.
Of course, you can always go to their search engine, located at the top of the site, and access all the corresponding flash games.
On the website, you can create your own collection of your favorite games. To add a game to your list of favorite games, click on the heart icon under each content and create your list of 10 games maximum. You can choose and modify the games stored in the list at any time.
Mundijuegos.com
To be able to play on Mundijuegos.com, the first thing to do is to register, to play in all games and rooms with your player name and avatar. Then choose the game you prefer and press the "play" button to access it.
As these games are run directly from the browser, it is enough to have installed Flash Player and Shockwave Player.
Once you have entered the game screen, click "Quick Play" or choose a table to start playing.
In this simple way, you can play more than 40 famous table games such as Bingo, Chess, Checkers, Parcheesi, various card games and much more.
To get the most satisfying experience possible, this online gaming site exposes its own advice to all users so that playing becomes pleasure and not anger. Top 10 best free online gaming sites for the whole family.
Minigames.com
Minijuegos.com is, without a doubt, the best and most organized online gaming site on the Internet.
It has one of the largest user communities who enter the site every day. Not only to hang around and kill boredom, but also to compete with family or a stranger and get the most jewels (achievements) possible. With these gems, you can personalize your player avatar.
These rewards can also be obtained by playing, commenting or sharing your favorite games.
This best games and mini-games site recently reached 2,000,000 registered users. Which it celebrated by giving more gems to all players.
With one of the cleanest and most modern interfaces on the web, it also organizes its content in different categories. As well as in the most highly rated, most played or most recent games.
These games are constantly evolving, presenting new features and new events to increase the participation of their users. Top 10 best free online gaming sites for the whole family.
1001juegos.com
It is one of the most popular websites with free online games. With an interface very similar to that of juegos.com, as soon as you enter 1001juegos.com, you will see a lot of titles and all the categories in which they are organized at the top, Top, New, Action, Adventures, Classics, Careers, Girls, Puzzle, Shooting, Skill, Sports, io and Click. Therefore, the only thing we need to do to start enjoying the online games that this site offers. To search by category, select it and wait a moment for it to load in our browser.
Todojuegosgratis.es
Todosjuegosgratis also offers a large catalog of online games. Among which we can find quite popular titles like Need for speed, Sonic, Solitaire, Super Mario Bros, etc. As soon as you enter todojuegosgratis.es, you will find the new games that have arrived on the web, the most played or the most popular and the categories in which they are organized on the left side. Like most websites offering online games, just click on the game you want to play, and within seconds, the fun begins.
Isladejuegos.com
This is another great free online gaming site. Like the previous ones, isladejuegos.com offers a large catalog with all kinds of games organized in different categories. Among which we can highlight games for mobiles. In other words, you will find a good number of online games that you can play from the mobile browser, wherever you are. Isladejuegos.com
juegos.com
Another benchmark site for free online games is juegos.com. Once on the web, we will see how we have in one click many games of all kinds, recommended games, publisher favorites, great games, most recent, special, popular, premium, multiplayer, animals, girls, action, etc.
Archive.org
Archive.org is a kind of digital library managed by a non-profit organization and dedicated to the preservation of archives, multimedia resources, software, etc. On Archive.org, we can therefore find many games from years ago. That we can enjoy from the browser and without installation.
In this library we will find some of the best free MS-DOS games. You can play without installing anything when you want.
Top 10 best free online gaming sites for the whole family
---
Also Read :
Top 10 best free online gaming sites for the whole family
Did you like this article ? Share and comment!
You may be interested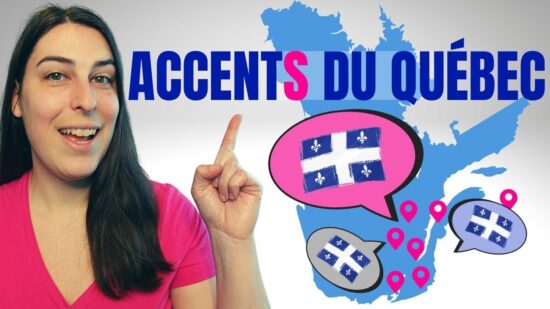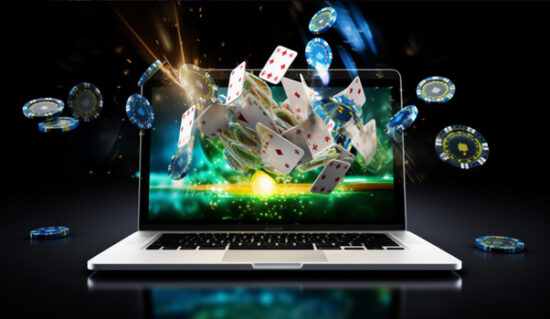 Fun
31173 views
Scatters Casino: Honest Review 2023
Palam
-
11 July 2023
Scatters Casino: Honest Review 2023 Scatters Casino: Honest Review 2023 Welcome to scatters-onlinecasino.com, your new portal to thrilling online gaming experiences. How do we fare compared to…
Most from this category