The perfect appetizer of grilled crostini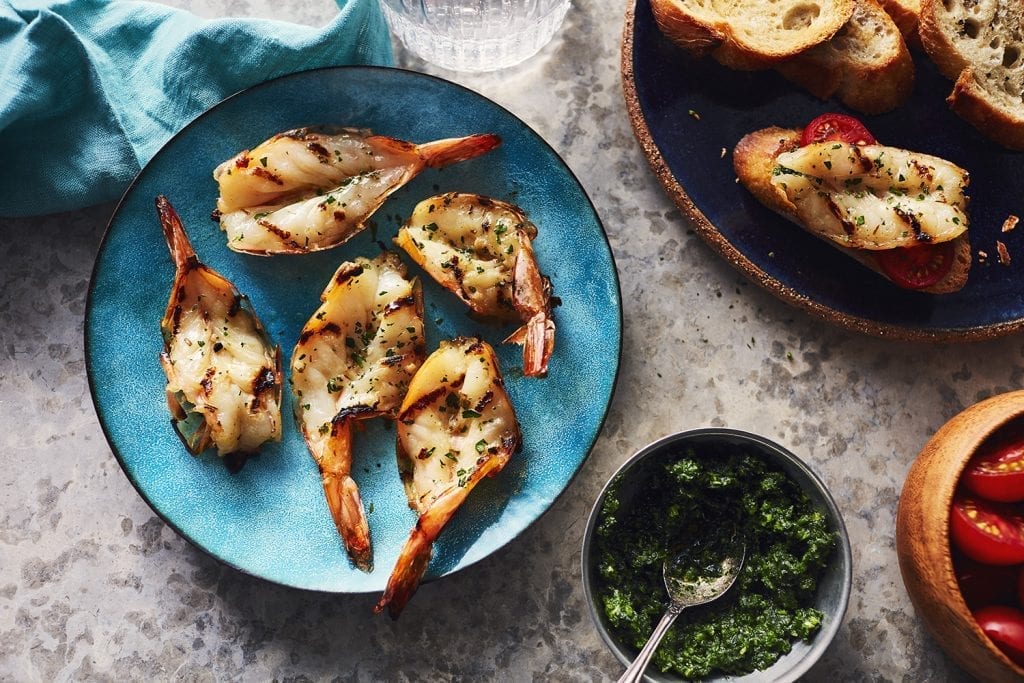 The perfect appetizer of grilled crostini
(EN) When the barbecue is ready and you need quick appetizers to serve your guests, grill these tasty shrimps with garlic and herbs, and serve them on delicious crostini.
"These grilled crostinis are perfect for summer afternoons in the yard. You can prepare the tomatoes and toast the baguette in advance, then cook the shrimp on the grill when everyone starts to feel hungry, "said Martin Patenaude, executive chef for President's Choice Culinary Schools. "The number of shrimps in each package varies, so try cutting the baguette into as many slices as there are shrimp. "
Pesto and Garlic Shrimp Crostini with Herbs
Preparation time: 20 minutes
Cooking time: 10 minutes
Ready in: 30 minutes
Servings: 12 to 15
Ingredients
250 ml (1 cup) cherry tomatoes, chopped
25 ml (2 tbsp) divided olive oil, plus what is needed to oil the grill
15 ml (1 tbsp) fresh parsley, chopped
Pinch (0.5 ml) salt
Half baguette, diagonally sliced ​​into ¼ inch (5 mm) thick slices (12 to 15 slices)
1 pkg. (340 g) Frozen PC Butterfly Shrimps to Grill Garlic and Frozen Herbs
25 ml (2 tbsp) pesto
Preparation
Combine tomatoes, 1 tablespoon (15 ml) oil, basil and salt in a small bowl. Reserve.
Preheat the grill over medium heat. Brush both sides of the baguette slices with the rest of the 15 ml (1 tbsp.) Of oil, distributing it evenly.
Arrange in a single level on the grill. Cook, until grill marks appear, about 4 minutes; return once. Transfer to a large plate. Reserve.
Brush the grill with oil. Arrange frozen shrimp, shell side down, in a single layer on the grill. Close the lid and cook over medium heat (turn halfway through) until they are opaque and the shells are bright pink; about 5 to 7 Transfer to a large dish; remove and discard the shells.
Spread the pesto evenly over the top of the baguette. Top evenly with shrimp and tomato mixture.
Chef's tip:
Don't have a barbecue? Place the baguette slices in a single layer on a baking sheet, drizzle with oil and bake at 400 ° F (200 ° C) (turn once) until the baguette is crisp and lightly golden, about 6 minutes. Reserve. Arrange the shrimp, shell side down, in a single layer on a baking sheet lined with parchment paper. Bake at 450 ° F (230 ° C) until opaque and shells are bright pink; about 10 to 12 minutes.
Nutritional information per serving (1 crostini): 80 calories, 4 g of fat (including 1 g of saturated fat), 160 mg of sodium, 9 g of carbohydrates, 0 g of fiber, 0 g of sugar and 3 g of protein.
The perfect appetizer of grilled crostini
Also Read : Small mites that cause big problems for bees
Did you like this article ? Share and comment!
You may be interested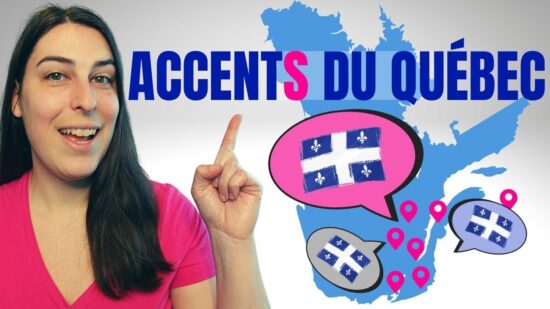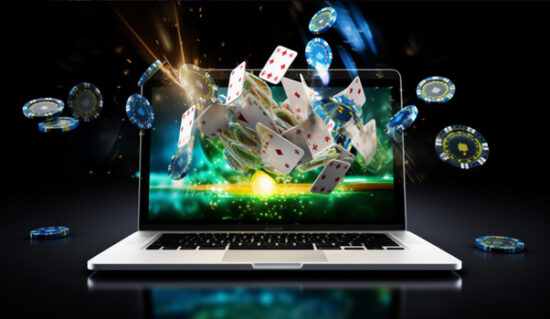 Fun
31184 views
Scatters Casino: Honest Review 2023
Palam
-
11 July 2023
Scatters Casino: Honest Review 2023 Scatters Casino: Honest Review 2023 Welcome to scatters-onlinecasino.com, your new portal to thrilling online gaming experiences. How do we fare compared to…
Most from this category