The History of WinStar, the World's Largest Casino
Quebec For Little People | solange speaks to you
The WinStar World Casino and Resort offers its guests everything they can ask for. A gaming space of at least 519,000-square-foot operating 24 hours a day? Check. A wide selection of electronic and table games? Check. More than 1,800 hotel rooms and other luxurious amenities like two 18-hole golf courses and a 5-acre pool complex? Check, check, and check.
And yet, out of the hundreds of casino resorts in the Land of the Free, who would have thought that the United States' largest casinois in Thakerville, Oklahoma?
WinStar: The Early Years
WinStar's story began with the Chickasaw Nation opening a bingo hall in 1991 and situating it neatly at Interstate 35, near the Oklahoma-Texas border. By 2003, this humble bingo hall with electronic games occupying a 190,000-square-foot space would be introduced to the public as WinStar Casino.
So how did a roadside gaming house become a giant with Thackerville's only 400-plus population? One word: Sovereignty.
Because WinStar is a tribal casino, it follows a different set of rules. In Native American land, the states can't limit gambling rules. This makes it possible for Texans to make their way to the borders and play with no worries.
WinStar's Transformation: Creating the World's Largest Casino
Although WinStar seemingly never stops expanding, renovating, and reaching new heights, its primary transformation happened in 2008. It was also then that it was officially rebranded as WinStar World Casino, one that was double in size, offering 6,000 electronic games and almost 100 table games. It even had three restaurants and a theatre.
The following year, WinStar opened its RV park and world-famous 12-story, 395-room WinStar World Casino Hotel. Eventually, in 2010, WinStar worked to create a 27-hole golf course and established the WinStar Golf Academy.
By 2013, WinStar World Casino and Resort added a new 18-stories hotel tower with 500 world-class rooms. It also continuously extended its gaming plazas and entertainment facilities. Just one year later, WinStar built another tower, bringing its rooms to a total of 1,400.
WinStar Pools
Among the iconic facilities offered in WinStar is its ultimate poolside paradise called Cascades — a 5-acre pool complex where patrons are free to host poolside parties for half or full days. Hotel guests can also enjoy the Terrace Pool, which opens seasonally. It has private cabanas, a poolside bar, and a fire pit.
WinStar Venues
If the 1,500 seats in the ShowPlace Theatre aren't enough, the Global Event Center is ready to welcome 3,500 people. There is no lack of artists booked by WinStar for its guests' delight as they look forward to comedies, dances, and concerts.
Another option is something in between. The WinStar Convention Center is a 66,950-square-foot top-tier venue that blends business and recreation. It can cater to 30 to 2,000 people with its Grand Ballroom, Junior Ballroom, or three executive boardrooms.
Meanwhile, The Colosseum at WinStar is an outdoor venue famed for hosting legendary artists such as Steven Tyler, Keith Urban, and the Backstreet Boys. It also holds heart-stopping exhibits like professional bull riding.
WinStar's Cityscapes Replicas
Perhaps one of WinStar's most talked-about attractions is its dedicated mimicry of famous cities in its gaming plazas. Visit Paris, Madrid, Beijing, Rome, London, Vienna, New York, and Cairo – all in one place! WinStar meticulously built its nine gaming plazas' style and atmosphere around these must-see locations.
WinStar's Luxury Accommodations
An overnight stay in WinStar is what guests need after going around the enormous casino resort. Relax in a hot tub or watch your favourite series on the room's flat-screen HDTV. You can also order room service or indulge in the dinner buffet available.
There are currently four hotel towers at WinStar: the Casino Tower, Pool Tower North, Pool Tower South, and the newest addition, Spa Tower.
The Inn
Just a mile away from WinStar World Casino and Resort is the 2-star hotel, The Inn. Guests who want to take it easy and be away from the buzz of the primary hotel can take the complimentary shuttle service to and from the casino resort at any time of the day. There are minifridges, coffeemakers, and an internet connection in every room. Smoke-friendly, accessible, and pet-friendly rooms are also open.
Fun Town RV Park
There are 15 acres waiting for those who bring their RVs to Fun Town RV Park at WinStar. Guests have full reigns to more than 150 full hook-up sites, 80-foot pull-thru sites, and 50-foot back-in sites. Aside from the basic RV needs, visitors can enjoy various recreational activities such as the outdoor pool, basketball court, and walking trails.
WinStar Spa
Guests reinvigorate in this two-story, 26-square-foot retreat located at Spa Tower. WinStar Spa prides itself on having the finest Europe spa equipment, aqua thermal amenities, and the latest rejuvenation services. Expert estheticians offer a personalized experience for each guest, helping them relax after playing in the casino or attending a business meeting.
WinStar's Entertainments
Golf Course
WinStar created its Golf Academy with expert instructors teaching amateurs and experienced players alike. It has the latest technologies and facilities golfers can use to practice and hone their skills, such as Science & Motion (SAM) tools and the TrackMan Golf app. Additionally, the WinStar Golf Club offers courses by five-time PGA Tour winner D.A. Weibring and renowned golf course designer Steve Wolfard. These are the Scissortail and Redbud courses.
WinStar also has an excellent driving range and presents carts with GPS screens. Several ice chests are also available over the courses filled with water to quench guests' thirst. Golfers can practice in the chipping area or visit the 10,000-square-foot Golf Clubhouse with a Pro Shop. In the same area is the Legends Banquet Room, open to tournaments and outings, with a capacity of up to 160 guests.
Gaming Plazas
Want to travel the world while staying in one place? Then you'll love WinStar's nine gaming plazas with 100 table games, 10,000-plus electronic games, 55 poker tables, bingo halls, keno halls, and off-track betting parlours. Although here's a fair warning: it will take you at least a week to visit all of them. More specifically, there is New York Plaza, Beijing Plaza, London Plaza, Madrid Plaza, Paris Plaza, Rio Plaza, Rome Plaza, Cairo Plaza, and Vienna Plaza. On top of that, WinStar even offers an Android and iOS app where you can win online jackpot for real money.
WinStar's Impact and Growth
WinStar's owner, Chickasaw Nation, along with other tribal casinos, pay Oklahoma based on their table and electronic gaming revenue. In 2022 alone, Chickasaw paid almost $72 million.
Aside from WinStar's economic impact on the state via taxes, its endless visitors from all over the world and constant expansion and renovation also lead to more jobs. WinStar employs at least 3,600 people that maintain and make its operation possible 24/7.
So, how big is WinStar?
Although there is some debate over how big WinStar is exactly, its official website says it already spans 630,800 square feet in total. However, it's clear that this giant casino resort is far from stopping its expansion efforts.
WinStar Today
In 2023, WinStar prepares to welcome back live entertainment by securing a deal with Lucas Oil. Together, they plan to create a venue with a 6,500 seating capacity – a size double its Global Event Center. The Lucas Oil Live is set to open in the fall of 2023 and is a 250,000-square-foot addition to WinStar's already expansive territory.
WinStar also opened its two-story Spa Tower to offer a luxurious retreat for its guests. The Spa Tower, along with plans for new pools and cabanas, is a bid to lure in younger guests but never abandon their regular gambling patrons, who are usually aged 35 to 64.
---
Les meilleurs films pour passer des bonnes fêtes de Noël
Vous avez aimé cet article ? Partagez et commentez !
You may be interested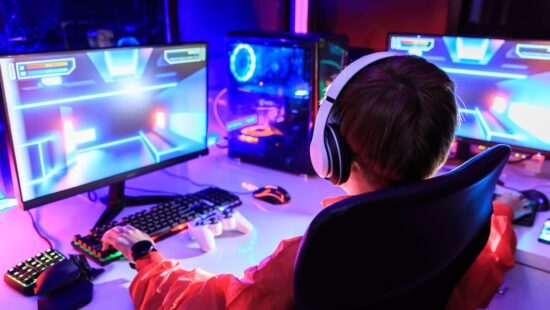 Fun
31175 views
The Most Popular and Developed Cyber Sports Games
Palam
-
21 November 2023
The Most Popular and Developed Cyber Sports Games Esports have rapidly gained popularity in recent years, evolving into a mainstream form of entertainment. With a multitude of…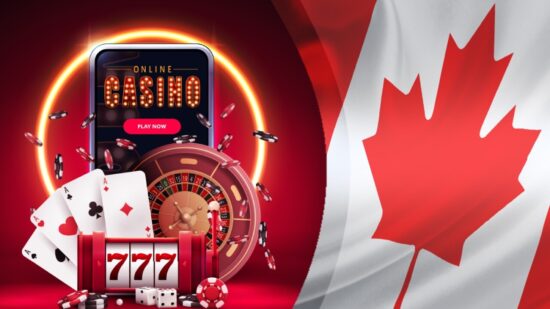 Most from this category