Main CS: GO Tactics
Main CS: GO Tactics
It's 2022, but games from about 10 to 20 years ago are still on the verge of sustaining their name and played by loyal and adventurous gamers worldwide. That's where Counter-Strike: Global Offensive comes into the frontline as it was the earliest first-person shooting role game developed. – Main CS: GO Tactics
Anyone today can still remember how CS first looked like until it was revamped into a new mod which is the CS: GO. Based on the statistics on the number of CS:GO players, the peak was when the pandemic started, more and more players started staying in and turned towards the game for some solace and entertainment.
Counter-Strike is among the popular games played up until this moment. However, only a few can achieve wins. You can tell depending on the effort and techniques applied by the players to the game.
Wise Choice of Main Weapons
Before getting geared up with all the aesthetics of weapons on CSGO, it is better to identify what you'll need for the battle. It's easy to click on the screen that best fits your standards but don't underestimate some most-used weapons even from the older mod—the AK-47, M4A1-S, FAMAS, Galil AR and AWP. At least create your top three list of guns that won't disappoint you regardless of the pressure during the game.
You can have pistols and riffles to be sure you'll last the game. But the influence of buying a more advanced type of gun is not also a smart move. There are weapons on CSGO that don't provide easy ways of doing headshots unless you've totally practised all combat gears available in the lobby.
Accurate Aiming
Practice makes perfect, and that's required for accurate aiming. There's no harm in learning the best positions and features of your shooting gun. Invest time in getting familiarized with different shooting aims outside competitive games.
Your crosshair won't let you down as long as your reflexes are aligned with your focus. There are workshops of the game and providers of Counter-Strike online where you can challenge bots or even take a friend for a 1v1 battle.
Memorizing the CS: GO Map
If you're asking if memorizing the map is helpful, it's a big yes. Once you're in-game, unless you want to be seen, professional gamers can easily find where you are. It's critical to understand different corners of the map because it gives you the line of sight from your point of view and the perfect timing to attack.
Your team will be more confident in defeating the opponents if you can relay information based on the map. Hence, you can find tutorials and guide about maps of Counter-Strike on the internet and try to assess locations for possible movements.
Improving Communication
A result of good communication in every type of CS: GO game is always a healthy win. Even though you and your team can speak a common language, do you have an adequate frequency? You can use the chat function anytime to communicate, but here's a trap, it's not that effective.
Why type the details and call signs if you can just use a good microphone? Make sure you're that you also have a reliable internet connection when having a multi-player mode on Counter-Strike game.
The advantage of having an improved communication channel is your team can strategize the base game and the desired outcome, especially when picking a bombsite. Also, deaths aren't avoided in the game, but communication still works. While setting back, you can report the placements of the opponents quickly.
Usage of Appropriate Hardware
Hardware like laptops, computers, headphones, microphones, keyboards, etc., plays a major role in the entire CS: GO. Their importance is louder and clearer as the game requires a high FPS and adjustable graphic resolution.
Consider strong and solid gaming performance when buying the best gaming accessories, just like offers from Vulkanbet 50 free spins that will encourage players to save rather than increase expenses.
CS: GO is made to make players enjoy the game with the highest level of performance. That's why IT solutions broaden their services to magnify the gaming industry for first-person multi-player shooting. So, before downloading and installing this game, assess the hardware, you will use according to this guide:
Processor
RAM and Storage
Operating System
Frame Rate and Graphics
Battery Life
Watch Professional CS: GO Players
Videos are available online, particularly on YouTube. There are professional CS: GO players who stream to share techniques to help you with your gameplay. There are many topics that you can search for about the advantage of CS: GO tactics.
Here's an example: You're new to the game and want to search for the best weapon to use for beginners. Then there will be suggested video tutorials that you can choose from. Aside from beginners, pros still need fresh ideas about the modern tactics of CS: GO.
Let The Games Begin!
After all the tactics you have read, you're ready to start playing Counter-Strike: Global Offensive mod, whether you're a starter or a veteran. Anyone can play this game as long as the goal is to have a great experience with the team and no toxicity occurs from among all the players. Therefore, these tactics can only be validated if the player aims for a friendly game.
Main CS: GO Tactics
---
Also Read :
Main CS: GO Tactics
Did you like this article ? Share and comment!
You may be interested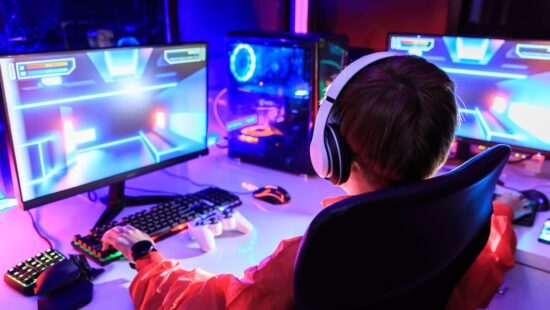 Fun
31175 views
The Most Popular and Developed Cyber Sports Games
Palam
-
21 November 2023
The Most Popular and Developed Cyber Sports Games Esports have rapidly gained popularity in recent years, evolving into a mainstream form of entertainment. With a multitude of…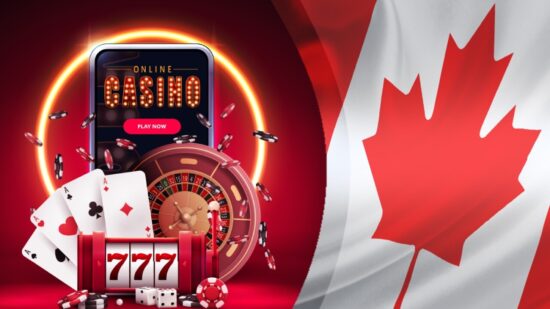 Most from this category