Canadian Lottery Industry at a Glance
Canadian Lottery Industry at a Glance
When we talk about the Canadian gambling industry, we usually mention brick-and-mortar and online casinos and totally forget about the lottery, which is a big mistake. Lotteries are quite popular in the country, there are several of them, and all together they bring a lot of revenue to the provinces' budgets. So let's take a look at the Canadian lottery industry as it is. Canadian Lottery Industry at a Glance.
The History
It's said that the lottery is one of the first gambling activities ever — there were even some mentions about taking lots in the Bible. But let's not dig so deep in the past and move back to the 1970's when the first Canadian lotteries were organized. It was Quebec and Manitoba to be the first provinces that allowed lotteries on their territories for the sake of fundraising and soon, they were followed by other provinces as well. It all went to the federal level when the Olympic Act was approved and allowed selling lottery tickets all over the country to finance the upcoming Summer Olympic Games of 1976 in Montreal.
We must admit that it was a pretty successful idea as more than $440 million dollars were raised as a result. Since then, there were several changes in law, and now we can see 3 nationwide lottery games and many more provincial ones, not losing their popularity and keeping to gain money for reinvestment into the provinces' affairs.
Nationwide Lotteries
Lotteries take a huge part of Canada's online casino industry and now there are three of them that operate all over the country, with people from every province taking part and hoping to get the winnings. These are Lotto 6\49, Lotto Max, and Daily Grand.
Lotto 6\49
Lotto 6\49 is the first nationwide Canadian lottery that was launched in 1982 and has been successfully operating since then. The gameplay is very easy: there is a set of 49 numbers for the main prize and a set of 10 numbers for the $1 million jackpot. The aim is to guess the winning combination made of 6 digits. But, the price for one play is only $3 which is absolutely not much for the perspective winnings one can get. The largest win in Lotto 6\49 (and the largest lottery win in Canada in general) was drawn in 2015 and summed up to more than $63 million for just one single ticket bought. Not a bad deal, we should admit!
Lotto Max
Lotto Max is the second all-Canada lottery with the rules quite similar to the previous one. There is a set of three tickets with 50 numbers, the price for one set is $5. The jackpot starts at $10 million and can gradually rise up to $50 million. And there was a lucky winner too. Or winners, to be more precise. In 2015, a group of 20 co-workers won a $55 million jackpot. The largest one in Lotto Max and the second-largest Canadian lottery win in history.
Daily Grand
Daily Grand is the youngest Canadian lottery game that was launched in 2016. Despite its name, it's not drawn every day but twice a week — on Monday and on Thursday. There are 5 main numbers from 1 to 49 and one "grand number" from 1 to 7. One play costs $3 and brings the winner a chance to get a truly surprising prize — $1000 per day for the rest of the winners life (or at least for the guaranteed period of 20 years). It may sound too good but it's real, and there were winners.
Provincial Lotteries
Besides the nationwide lotteries held all over the country, there are also smaller local lotteries operated by 5 main operators (you can easily guess where they are operating from the names). These are:
Loto-Quebec
Atlantic Lottery Corporation
Western Canada Lottery Corporation
British Columbia Lottery Corporation
Ontario Lotto and Gaming Corporation, which operates the nationwide lotteries as well.
All the corporations claim to reinvest the money gained from lotteries into the provinces development and charity programs. According to the OLG report, last year, the net provincial profit amounted to $2.36 billion with more than 2 billion spent on local hospitals and other priority issues in Ontario. It may seem like you are doing a pretty good thing when buying a lottery ticket. But in reality, it should be considered more than entertainment (and a chance to win a prize) than a real charity donation. According to the research, only 27 cents from every dollar spent on lotteries is invested in charity program while all the rest is spent on paying out prizes and marketing purposes.
Conclusions and Prospects
There is nothing to say about the Canadian lottery besides the fact that it's alive and successfully operating. But is it going to last forever? Unfortunately, the prospects for the Canadian lottery and lottery as a phenomenon, in general, are not so optimistic. Millennials are the main target audience for every marketing specialist now, it's no secret, and do you personally know a lot of young people regularly buying lottery tickets? Some even say that this generation is "killing the industry". To slow the killing process down and attract more young people to playing lotteries, corporations try to change their advertisement patterns and go online. We'll see how it's gonna work and while we are waiting — why not buy a ticket?
Canadian Lottery Industry at a Glance
---
Also Read :
Canadian Lottery Industry at a Glance
Did you like this article ? Share and comment!
You may be interested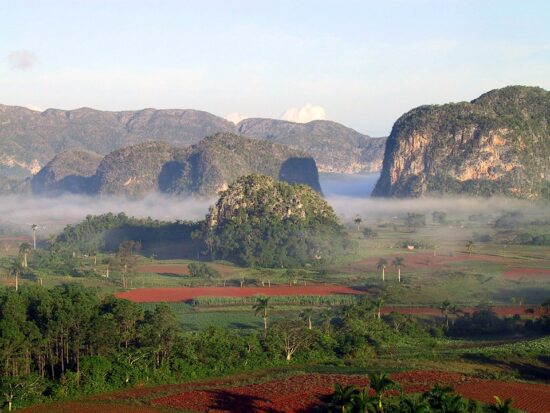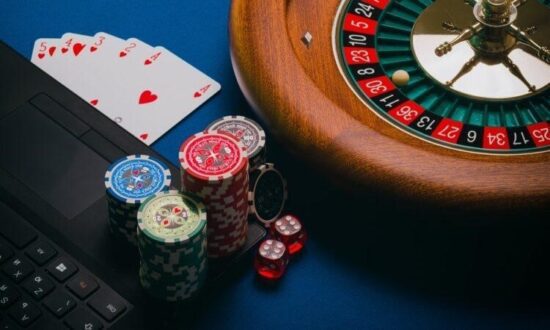 Financial
23940 views
Online casinos for newbies
Palam
-
2 August 2021
Online casinos for newbies The availability of gambling has increased significantly since the internet has spread around the world, becoming cheap and high speed. Today, any resident…
Most from this category