Top 5 Of The Biggest Men's Tennis Players
Top 5 Of The Biggest Men's Tennis Players
(EN) The palam.ca team offers you in this article which includes the Top 5 Of The Biggest Men's Tennis Players worldwide. We will tell you more about each of these athletes.
Pete Sampras
Born: August 12, 1971
Potomac, Maryland Resides: Lake Sherwood, California, became a pro: 1988; Retired 2002; Career grant: $ 43,280,489. 64 career titles; 14 titles in Grand Slam tournaments in singles: 2 Australians, 7 Wimbledon, 5 US Open; Inducted into the Tennis Hall of Fame: 2007. Pete's place in tennis history is difficult to judge since he has won only three of the four Grand Slam tournaments in his career.
Clearly more comfortable on hard terrain and on grass, how to decide where it stands when they dominate on one surface and fight on another. When Pete retired in 2002, he was considered the best player of all time, although some contested it. He was number one in the world ranking for six consecutive years and his 14 Grand Slam titles were a record at the time.
Who can forget his epic fights with André Agassi who made the 1990s a great decade for tennis? Pete took over when he won the 2002 US Open, his last Grand Slam tournament. But, without a title at Roland Garros, or even a final, how do you decide where it is in the list of the best of all time? For the moment, I think he is in fifth place.
Rod Laver
Place and date of birth: August 8, 1938; Rockhampton, Queensland, Australia; Resides: Carlsbad, California; I became a pro: 1962; Retired 1979; Career grant: $ 1,565,413. 200 career titles; 11 titles in Grand Slam tournaments in singles: 3 Australians, 2 French, 2 United States Open, 4 Wimbledo, 9 Titles in single Pro Slam Slam: 3 US Pro, 4 Wembley Pro, 1 French Pro, 1 Wimbledon Pro; Inducted into the Tennis Hall of Fame: 1981
It is difficult to assess how Rod Laver would have done against today's players, but I suspect that the red-haired Australian would have done very well. It's hard to argue with the "Rockets" record. It has been ranked number one in the world for seven consecutive years (1964 – 1970) and holds more professional titles (200) than anyone else in the history of football.
He is the only player to have won the Grand Slam twice, once as an amateur in 1962 and once as a pro in 1969. If Laver had not been excluded from Grand Slam tournaments for a period of five years in the midst of 1960s, who knows how much he would have earned. During this period, the pre-open era, the Grand Slam tournaments were reserved for amateurs. The "open era" of tennis only started in 1968, when professionals were finally allowed to participate in Grand Slam tournaments. Given that Laver was ranked number one in the world during this five-year period, it is likely that he would have won many more Grand Slam titles.
Novak Djokovic
Born: May 22, 1987; Belgrade, Serbia; Resides: Monte Carlo, Monaco; Became pro: 200; Career grant: $ 119,110,890. 71 career titles; 14 titles in Grand Slam tournaments in singles: 6 Australians, 4 Wimbledon, 3 US Open, 1 Roland-Garros; Current active actor; Placing Novak Djokovic on this list was an easy decision, but where to place it was not. At 31 and in the last years of his career, Djokovic has the potential to win many other Grand Slam titles. At the end of his career, he may well be among the best players of all time. But, in the highly competitive world of tennis, he could also succumb to injuries and miss some of his best years, so the jury is still on its place in tennis history, and it certainly has a lot of tennis ahead him.
Based on all of his work to date, he has certainly argued that he deserves to be ranked among the top three of all time. With his title at Roland Garros in 2016, Djokovic became the eighth man to secure a career in Grand Slam tournaments. 2017 was not a good year for Djokovic and the start of the 2018 season proved to be difficult as he continued to recover from an elbow injury and struggled to get back into shape. Wimbledon 2018 proved to be the turning point as he defeated Rafael Nadal in an exciting match in five innings in the semi-finals and won the home title in the final. His dominant performance at the 2018 US Open clearly shows that Djokovic is the best player in the world today. If he remains in good health, there is no reason why Djokovic cannot continue this series until 2019.
Roger Federer
Born: August 8, 1981; Basel, Switzerland; Resides: Wollerau, Switzerland and Dubai, UAE; I became a pro: 1998; Career grant: $ 116,974,122 .98 career titles; 20 titles in Grand Slam tournaments in singles: 6 Australians, 1 French, 5 US Open, 8 Wimbledon; Current active actor; It's hard not to choose Roger Federer as the best of all time. His record record of 20 Grand Slam titles speaks for himself, and even at 36. He continues to win and compete at the highest levels. Its 310 weeks ranked first in the world is an open age record.
From 2004 to 2008, Federer spent 237 consecutive weeks at the top of the world, a record that could never be broken. Even if young players now find a way to beat him, his consistently high level of play during his twenty years of career testifies to his physical condition and his abilities. Winning the Australian Open 2018 at the age of 36, after his exceptional 2017 season which saw him win Wimbledon and the Australian Open prove without a doubt that Roger Federer is indeed the greatest of all time .
Top 5 Of The Biggest Men's Tennis Players
Also Read : Comfortable Stories That Will Entract You
Did you like this article ? Share and comment!
You may be interested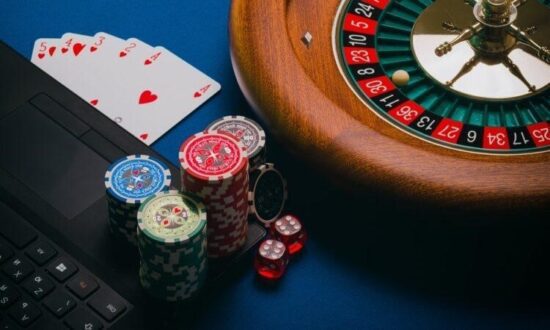 Financial
23939 views
Online casinos for newbies
Palam
-
2 August 2021
Online casinos for newbies The availability of gambling has increased significantly since the internet has spread around the world, becoming cheap and high speed. Today, any resident…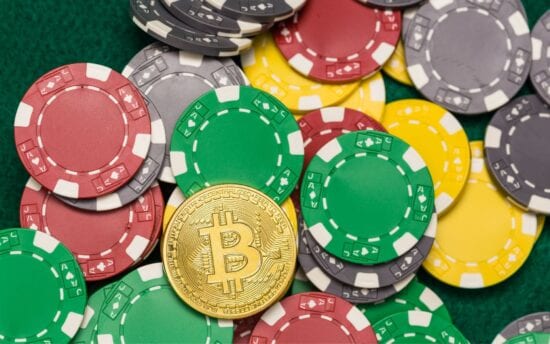 Most from this category